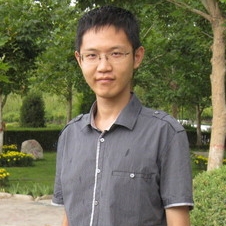 I'm a Lecturer at CCCE&CS, Nankai University (Tianjin, China). I received B.S. and Ph.D. degrees from Tsinghua University (Beijing, China) in 2010 and 2015 respectively. My main research interest is in physically-based simulation and rendering, geometry for computer graphics.
I'm currently having open PhD or Master positions for students willing to do high-level researches in computer graphics. Students having background in Computer Science, Mathematics, or Physics are welcome to contact me with your CV and grades.
Previous Researches
You can find my previous works and publications here.
Academic Services
Session Chair, Pacific Graphics 2015
Reviewer, ACM SIGGRAPH ASIA 2014
Reviewer, The Computational Visual Media Conference (CVM) 2013/2015
Reviewer, Conference on Computer Animation and Social Agents (CASA) 2013/2014
Reviewer, The Shape Modeling International Conference (SMI) 2014
(Visited 5,142 times, 3 visits today)